New Honda Reviews
In my Honda reviews I will give you that extra knowledge a well educated buyer is looking for. Do you want to know what to be aware of before you do your own test drive? Maybe you are looking for Honda Civic specs to make sure it will fit in your garage. My reviews of all this years models and the other tools this site offers will give you the knowledge that will help you make an informed purchase.
I will let you know what technology has been implemented into each new vehicle this year. A vehicles safety ratings, the newest gadgets and the
"fun factor"
all hold top marks for desired information when deciding on which new car you will want to enjoy driving for the next number of years.
Do you want Honda reviews on cars including the Honda Fit, Civic, Accord and S2000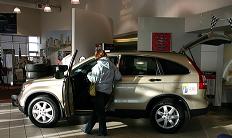 Is the Honda CRV having problems with harsh shifting still? I will uncover any issues with an in depth look into the history of Honda's new vehicle line-up.
Click here for reviews on the Honda Pilot and CR-V. Then follow the links to make sure you get all your invoice prices.
Do you want great insurance rates for Canada or the United States before you make your final decision?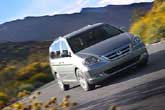 Have you been looking for a Honda Odyssey's gas mileage? I will also cover what the window sticker numbers state and what some research has shown to be sometimes a little more accurate numbers. Thinking about buying either an Odyssey, Ridgeline or Element click here for an indepth look at all three
I will make sure that this site and each Honda I review allow you the confidence to make the most informed decision possible on the next new vehicle you purchase.